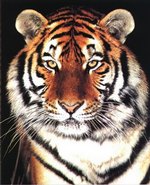 Tiger
Welcome to the NMS Media Center Page. Be sure to check out Mrs. Coleman's "What Should I Read Now" page for great book ideas. You can also visit our online catalog in Destiny from here, too. Our media center is open each day from 7:40 until 3:15. Students visit every three weeks with their English class and as often as they wish with their ID and Agenda. We love to see you!
Don't forget to save your Box Tops for Education and used Ink cartridges, too. Just bring them by the media center and you'll be helping our school!
Related Links:
Citation Machine: Use this site for creating your bibliography and in-text citations. Remember, you must always cite your sources.
Easy Bib: Here's another tool for citing your sources and creating your bibliography.
OWL Project: Here's an awesome site to help you cite sources and format your papers in MLA format.
DISCUS: Don't forget to begin your online research with DISCUS, the database you know you can trust. You can get the username and password from Mrs. Coleman.
National Geographic for Kids: A reliable additional source for all science or social studies questions.